Techie
Posts: 159
Joined: 08 Jun 2015, 16:23
Location: Moscow, Russia
07 Feb 2016, 01:25
In the beginning of 80s USSR was not outsider in designing watches. There were quite interesting attempts to make modern and Technically Avant Guard watches.
Cardiomonitor - one of them. Unfortunatedly, the watch hadn't been in mass prroduction, but still a small qty was produced.
In 1981 there was good work done to make new standsard of module in the USSR - two batteries are replaced by one battery movement.
Calibre 30*** for the first time had variant with big display (the only known Elektronika 207 mass produced watch)
http://www.leningrad.su/museum/show_calc.php?n=19
There were attempts to make other watches on this form-factor but in vane.
The next generation started in 1982.
Most common are 208 and 209 models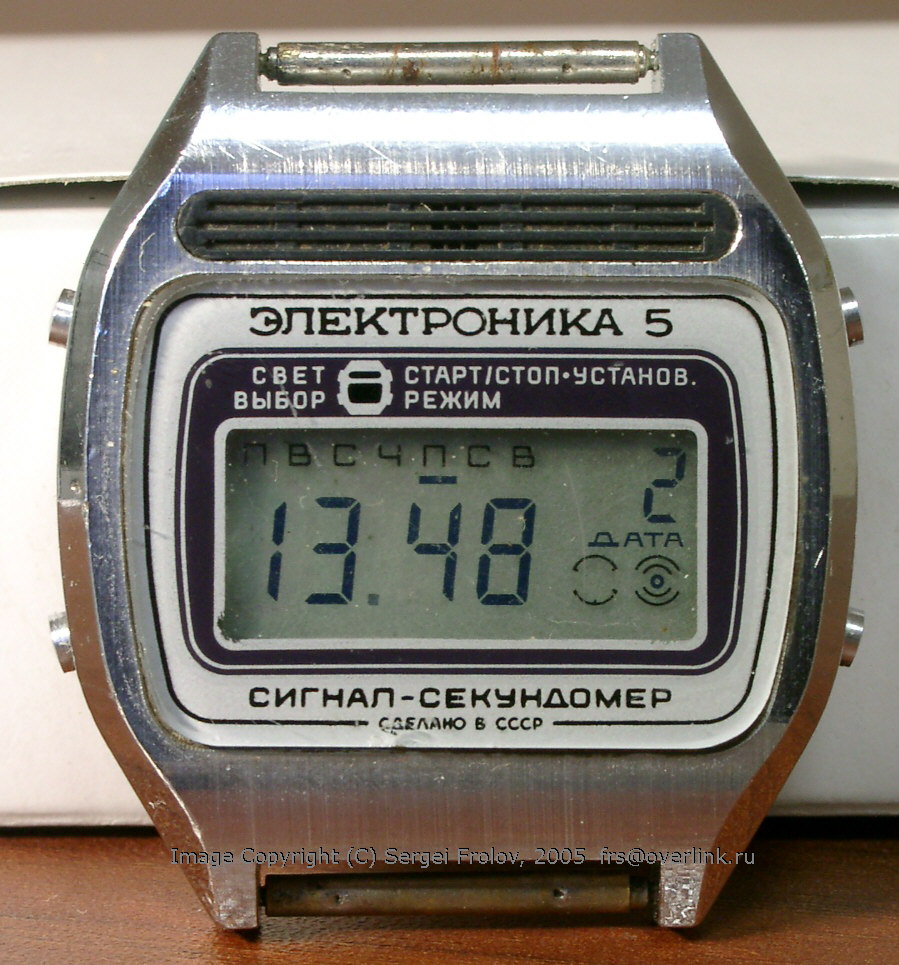 Cardiomonitor is based on 208-209 formfactor with its own cirquit block and LCD display.
Among other not serial watches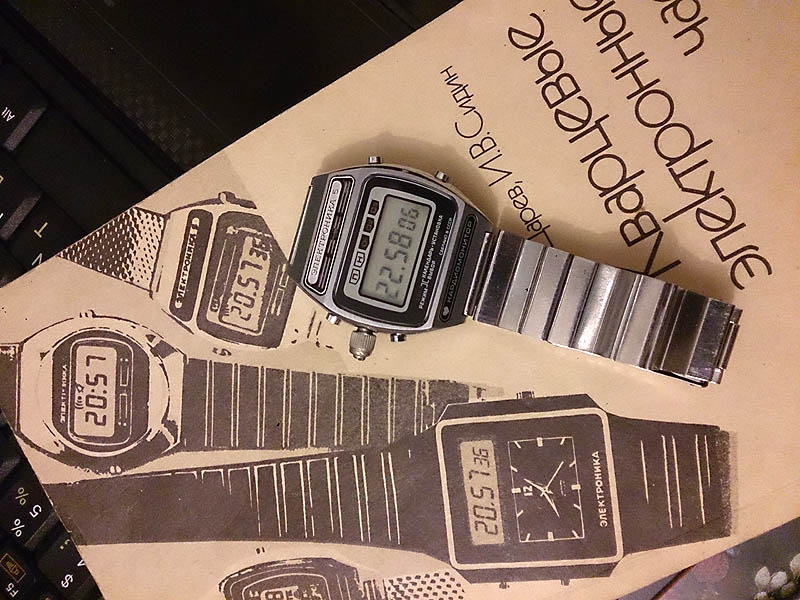 A bit more info about my sample
The cirquit block:
The assembled module with no bipper
In the measuring mode:
Calendar in russian: Month, Date, Day of week
Range of pressure (high, low) - I've chosen myself
Not known for me modes:
The plug to attach measuring elements (pulse and blood pressure)
The case is common to 209 version.
I've met replacement glasses for 208 version of case.
It is known, that there were produced microschemes for this watch, there was a number in catalogue for functions (359 - a watch, measuring blood pressure and pulse), but almost no info about the watch itself. For now - the only known watch with this function.
The proof of the pudding is in the eating...