Wizard
Posts: 251
Joined: 03 Jun 2015, 17:40
Location: EU
18 Mar 2019, 22:42
Hi,
I have bought this early Seiko d031-4000 watch,
without SEIKO DOT MATRIX display system
written on the face!!!
,
made in EARLY August 1980, even if the Doensen's book have stated the launch date as been September 1980 and under Pulsar Seiko's brand, NOT UNDER GENUINE SEIKO
https://doensen.home.xs4all.nl/l2.html
Still You may see:
An 1980, EARLY AUGUST SEIKO, NOT "PULSAR" BRANDED D031-4000:
PLEASE NOTE that it has not a "DOT MATRIX DISPLAY SYSTEM" on the face, PROBABLY BECAUSE IT IS FROM EARLY August 1980
And the serial number on the caseback, stating 0=1980, 8=August!
:
https://www.plus9time.com/seiko-case-back-information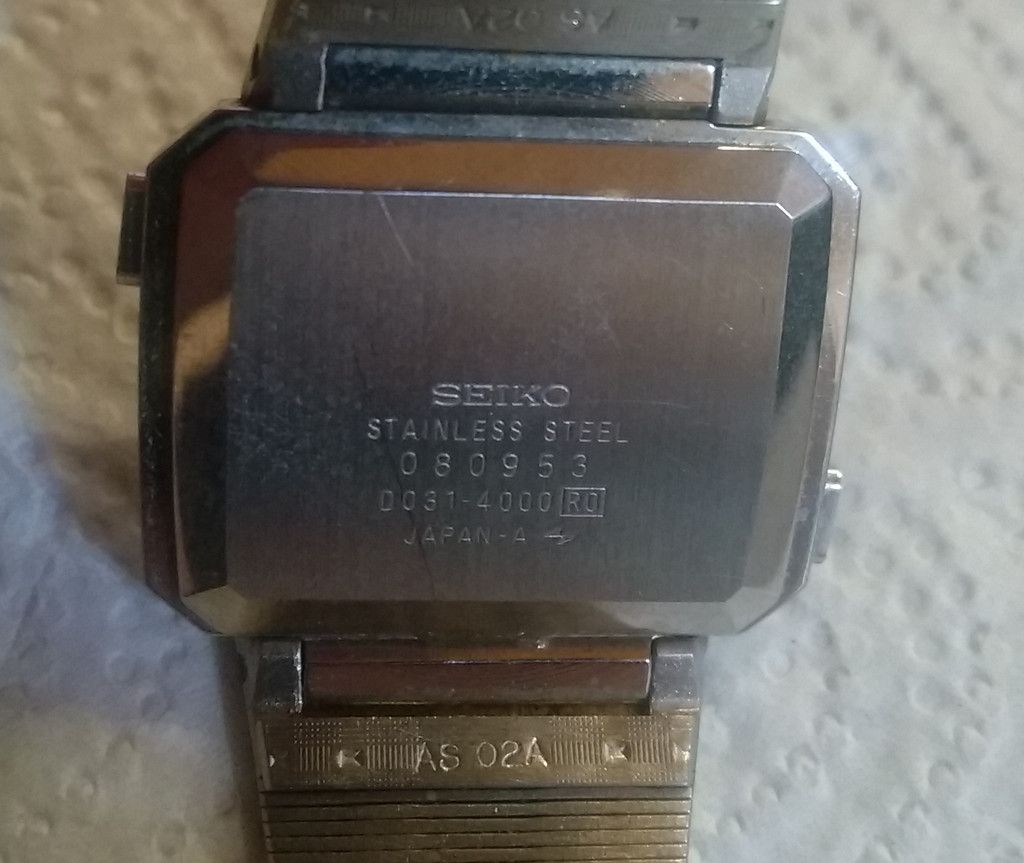 Regards,
Last edited by
cybr
on 19 Mar 2019, 21:57, edited 2 times in total.
Every watch should have its own story...consequently, a watch collector has to be a good storyteller

:)