Wizard
Posts: 360
Joined: 02 Jun 2005, 05:36
Location: U.S.A.
30 Oct 2012, 17:41
Since I had the camera in hand photographing my Seiko EPD, I figured I'd take some of my Scope clock.
This clock was made by Howard Constantine, and it's really neat!! Hard to photgraph though because of the bad lighting conditions in my bedroom on a very cloudy day. :(
So here it is!!
Best photo I could get in the dark with this camera: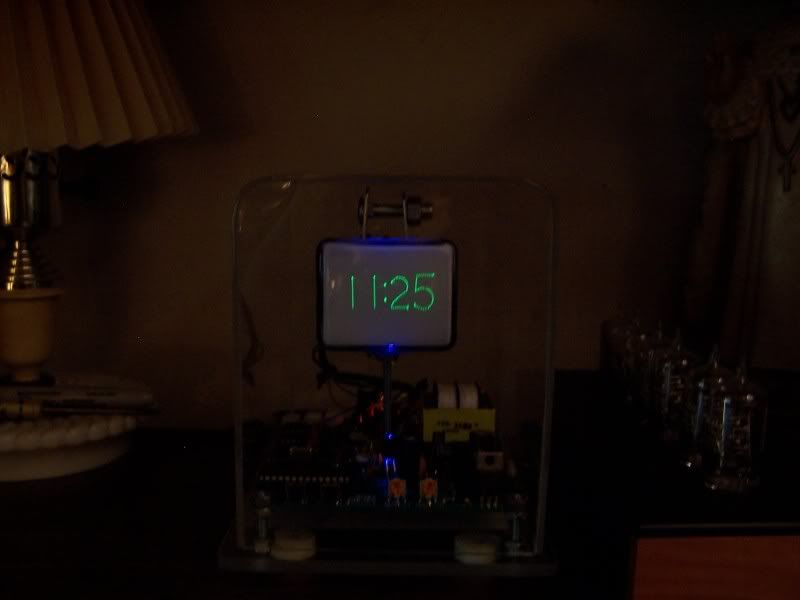 Using Lowlight mode to help show details of the clock:
The clock shows this analog face with running second hand every 10 seconds to help prevent tube burn in.
A more side view of the clock to show details on the CRT
It runs on line voltage, so it's rather accurate. :)