Wizard
Posts: 292
Joined: 03 Jun 2015, 17:40
Location: EU
09 Jan 2018, 14:10
Thanks Kasper for Your kind reply, glad that You have enjoyed those outstanding Hamilton's designs from Richard Arbib (me too!).
And now, again before Episode 3 (that will present watches related to the Moon/Lunar Conquest!)
, my new watch (I am waiting for it to arrive!) made to celebrate the Moon landing in July 20, 1969 - Apollo 11 Mission -

The Ermano Lunastar

with a caseback image of Moon Landing/Lunar Module and an Astronaut taking lunar samples + with original box!

Note:I will publish the (hi)story of the watches celebrating the MAJOR LUNAR CONQUEST/LANDING eventually later!
The watch was presented at Basel Fair Exposition in 1970 (even if it was another Ermano Lunastar presented at Basel in early 1969, but without the image on the caseback, because the real Moon landing had NOT happened YET!
):
Please read the URL below for the Basel Fair 1970 presentation of the watch and images:
http://www.swisstime.ch/en-watches-ERMA ... 05850.html
Image from 1970 Basel Fair Expo, from swisstime.ch
And now some pictures of my watch + original box:
The watch: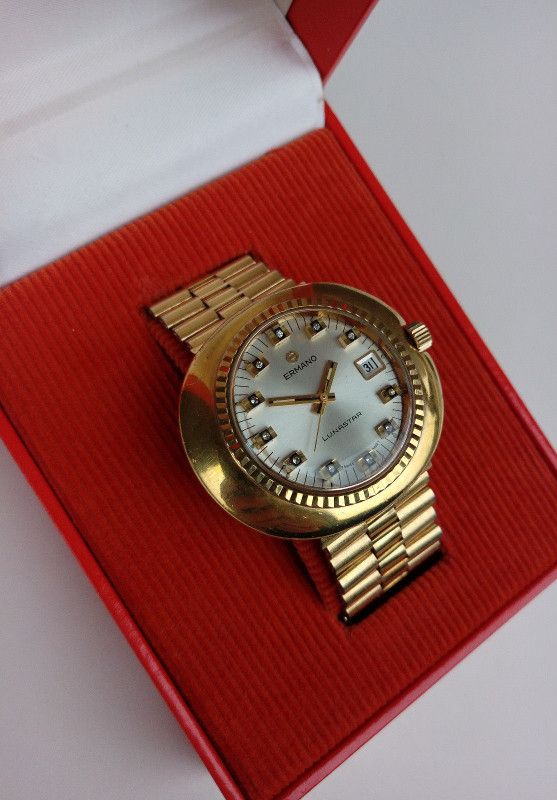 The watch caseback, with an Astronaut ON THE MOON collecting Lunar rock samples and the Lunar Module: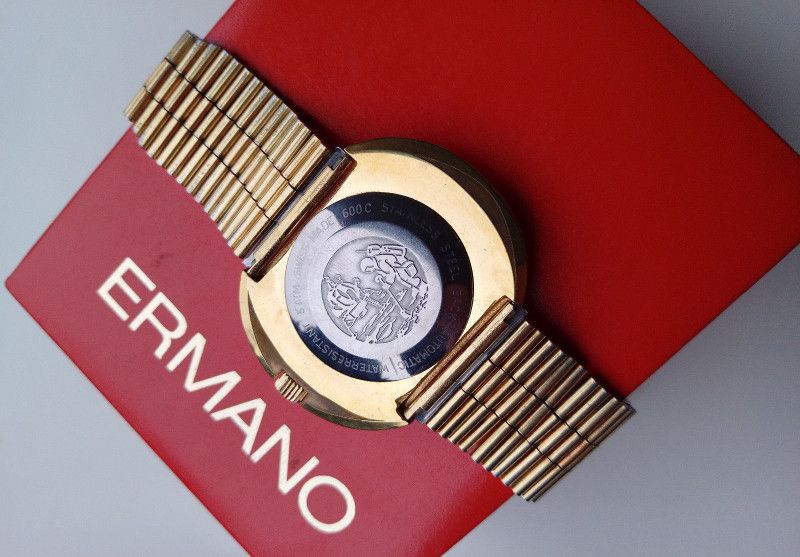 The Original Box stating "Mod Dep Swiss Made" = Modele depose = Registered model
Best regards,
Every watch should have its own story...consequently, a watch collector has to be a good storyteller

:)